'Transubstantiate' by Richard Thomas - Now Out!
Richard Thomas (aka Wickerkat on our forums) is a beloved and longtime member of our site who, in recent years, contributed much as a moderator of our Writers' Workshop. But during that time, Richard didn't just read submissions and provide feedback and help to up and coming writers, he also participated in the workshop himself! Now, after years of lessons from Chuck's 36 craft essays, peer feedback / review, and some of the best writing critiques you'll find on online, he graduated to the big time by having his first novel, Transubstantiate, picked up by a publisher!
This week, that novel was officially released. Read more below!
---
BOOK RELEASES TODAY
Hey everyone, the big day is here!
Go to http://www.otherworldpublications.com to purchase the signed/limited hardcover, the paperback, or the ebook. Use the code OWPMEM to save $2 off the HC or PB. Thanks in advance for all of your support.
BLURBS:
"Transubstantiate is, is — it's a visual: that 2001 baby opening its eyes in the monolith, but the monolith is shrouded in this story of loss and hope and identity, and encoded in the cadence of that story, if you listen close, is the genetic map with which to draw this impossible celestial infant, opening its eyes on the page, looking right into you."
—Stephen Graham Jones
The Fast Red Road: A Plainsong, All The Beautiful Sinners, The Bird is Gone: A Manifesto, Bleed Into Me: A Book of Stories, Demon Theory, The Long Trial of Nolan Dugatti, Ledfeather, The Ones That Got Away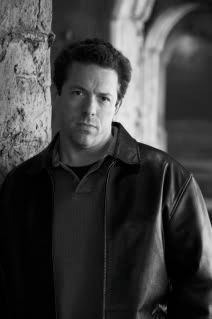 "Transubstantiate is an intricately-woven dystopian thriller, with every thread pulled tight. This is a solid debut from Richard Thomas."
—Craig Clevenger The Contortionist's Handbook, Dermaphoria
"Richard Thomas's Transubstantiate constructs a collection of voices that reveals a disturbing futuristic vision of terror and beauty. The novel's island paradise, its imprisoned inhabitants, and the digital presence that works to control them, merge with ancient forces of rite and belief to create a surreal and devastating collage. This is a work that captures a world we almost know, its realities enough to raise an uneasy sense of potentiality." —Karen Brown
Pins and Needles, The Best American Short Stories 2008(contributor)
"Told through various shadowy narrators, Transubstantiate is a trippy, intriguing novel that forecasts dystopia for our near-future. Thomas successfully blends several genres here—noir, literary fiction, sci-fi—all with abrasive, haunting language."
—Joey Goebel
Torture the Artist, The Anomalies, Commonwealth
Purchase 'Transubstantiate' Here!
---
Richard On Tour
As part of the promotion of Transubstantiate, Richard will be doing a small book tour. Here are the dates:
Q&A:
July 19
Bitten By Books
http://www.bittenbybooks.com
TIME TBD

Readings:
July 18
PFR Dive Reading
http://tinyurl.com/23x3ak6
Date: Sunday, July 18, 2010
Time: 8:00pm - 11:30pm
Location: Archie's Iowa Rockwell Tavern
Street: 2600 W Iowa
City/Town: Chicago, IL

Oct 16
Quimby's
1854 W North Ave
Chicago, IL, 60622
Time TBD
(Group Show of Otherworld Publications)
Intrigued yet?