"Out of Touch" by Brandon Tietz - Now Available!
Congratulations to one of our own: Brandon Tietz! Brandon is a contributor to the site who has conducted author interviews and is also one of our Writers' Workshop moderators. He came to The Cult in the summer of 2009, and with Chuck's thirty-six essays and peer review from his fellow workshoppers, he has since made finalist three times for Chuck's anthology, signed with a literary agent, and found a publisher for his debut novel, Out of Touch.
Out of Touch was released on Friday! _____________________________________________________________
Out of Touch is officially available for purchase as of today, and the February selection for The Cult Book Club.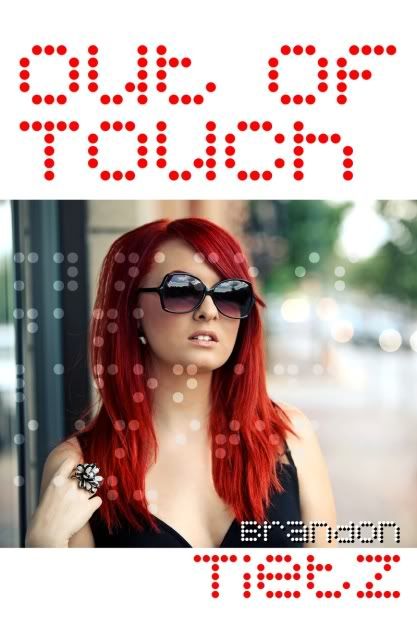 Synopsis: Aidin is a twenty-four-year-old wealthy socialite who spends the majority of his time coercing women with money rather than charm, and has a penchant for drugs and bottle service at the sort of clubs and venues most people can't afford to get into. After a night of heavy partying, he awakes one morning completely vacant of any physical sensation, and through a near-fatal occurrence, comes to find his old life is behind him whether he likes it or not.

Enter: Dr. Paradies, a progressive therapist who explains to Aidin that no surgery or prescription exists for his particular condition. She assigns him a life list—a litany of 366 seemingly random items, ultimately designed to help cope with his ailment. Thus, a new addiction ensues for Aidin as he becomes completely enamored with following orders and directions that range from reviewing restaurants to handgun training, but most notably, a young woman named Dana who appears as Item #154 on his list.

Little by little, Aidin begins to understand how to use the disability to his advantage, whether it's his endless stamina in bed or how he can be beaten to a bloody pulp without flinching--he adapts. But as the list continues and the items become increasingly more cryptic, Aidin begins to suspect this might be something more than therapy. The truth behind the condition will force him to make a life-altering decision.
ORDER:
Otherworld Publications: OWP
**Use the code OOTBT to get $5 off on hardcover or paperback with Google checkout; good for one week**
Amazon: AMZ
Barnes & Noble: B&N
Kindle (and other electronic formats): ELEC
PRAISE:
"Maybe it's not fair to call someone this good, this edgy, and this original the next 'Anyone.' Brandon Tietz stands alone with his masterful debut. But let me be unfair: take the best of Bret Easton Ellis' minimalism and nihilism (complete with models and drugs and terrorists), Palahniuk's outrageousness, and the rest (most of it actually) is the wholly original voice and vision of Brandon Tietz, and what you're gripping in your sweaty hands is the harrowing, ball-busting, bright white burst of light that is Out of Touch."
-Joe McGinniss Jr., author of The Delivery Man
"Tietz writes with the precision of a surgeon. Not a word is wasted. Not a word is misplaced."
-Michael Sonbert, author of The Never Enders
"Brandon Tietz suffers from a rare condition. Talent. Given the narrator's affliction in Out of Touch, how ironic is it that his prose evokes such visceral feelings? This well-crafted novel is story-telling at the highest level. Skeptical? Out of Touch is your proof object."
-Tyler Knight (tylerknight.com)
REVIEWS:
Short review at The Velvet: Vel
Long review at Oxyfication.net (mild spoilers): Oxy
READINGS:
February 3rd (7P-9P)
The Velvet Lounge
915 U St NW
Washington, D.C.
March 4th (6P-12A)
Slap N' Tickle Art Gallery
504 E. 18th St.
Kansas City, MO
March 5th (6P-10P)
Super Sexy 100% Classy Author Reading @ Method Botique
1529 Grand
Kansas City, MO
64108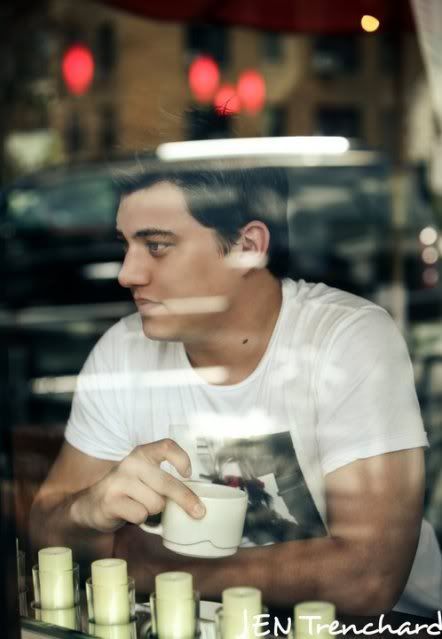 Misc.:
Interview: Interview
Facebook: FB
Twitter: follow
Blog: Wordpress
Intrigued yet?
__________________________