My novel, ANGEL FALLS, makes the quarterfinals on Amazon.com's Breakthrough Novel Award: Revel with me, won't you?!
Play this annoying happy song as you read:

A nailbiter of a day that finished with great news! You can check out the winning pdf list at this link!
I believe there's going to be the opportunity for some review/vote whoring coming up shortly, so you'll all be hearing from me...soooooooon!
Now's a great time to put a thank-you out again to all my advanced readers (those of you still reviewing, take your time! I await your words of wisdom!).
Now help me ride this rocket to the moooon!
What say you, Jean Claude?!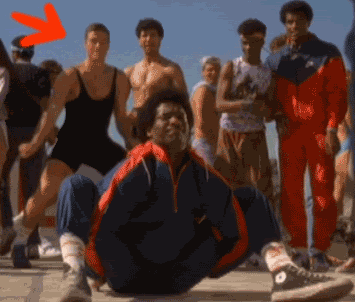 Yeah, that's how I feel too!