The New Art Thread
I was really thrilled with that picture of Marilyn Monroe done with lipstick kisses in the Found thread, it inspired me to have a hand, or mouth really, at the form myself.
To begin, and just to get a feel for the medium, I made a heart. I'd say it is more difficult than it looks, but it isn't- It is just as difficult as it looks, which makes me want to work with this even more. Plus, I ended up with lipstick all over my face, but it isn't art if you aren't making a mess in some way within you and out.
My first messy attempt.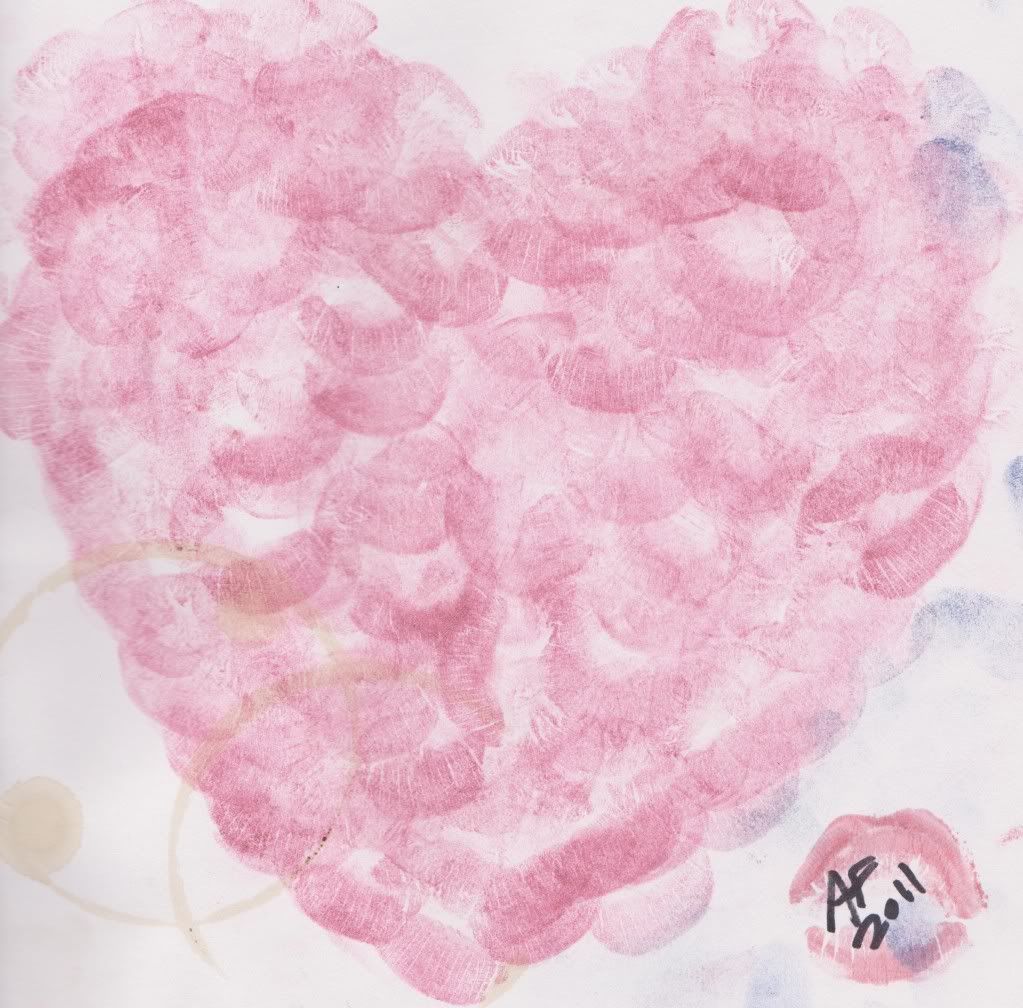 So now I need ideas of what to try to kiss into shape on a page. Simple ideas to begin with, as you can see above, I am quite the novice compared to the talented artist in the other thread. Results to be posted.
Since there doesn't seem to be a monthly sketch thread anymore I think it would be fun for everyone else to join in with their attempts at this form, or come up with their own nonconventional way to stretch the brain and create something beautiful.